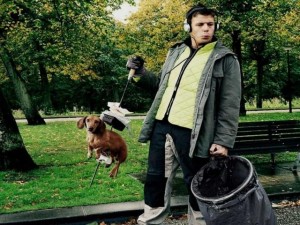 Another week, another episode!
I felt like we had a change of pace this week when we decided to bring a little less action and a little more comedy. We had to keep it a tad twisted, though right? So we bring you a couple darker comedies that are probably considered classics by many.
First we get classy and review a 1944 Frank Capra film starring Cary Grant called Arsenic and Old Lace. Old ladies murdering men and a man who thinks he is Teddy Roosevelt burying the bodies in the cellar? Hilarious!
Next We review another Scorsese film, this time with Robert De Niro and Jerry Lewis from 1983 called The King of Comedy. Stalkery!
Usual banter, a touch less racism than usual, but more screaming at feedback when Metal Mikey infuriates Zom.
Music this week:
Le Tigre – Dude Yr So Crazy!
Guided By Voices – The Finest Joke
The Smiths – That Joke Isn't Funny Anymore
Podcast: Play in new window | Download
Comment Form