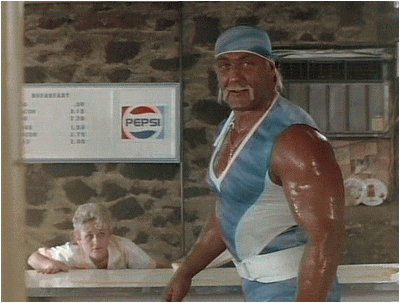 In our first real life episode, we tackle a couple flicks handed to us on a silver platter by our big brothers The Gentlemen's Guide to Midnite Cinema. These reviews are our little dedication to them for everything they do.
Including the oily rubdowns.
In an American Idols double feature, The Samurai gave us 1989's No Holds Barred starring Hulk Hogan, and Large William gave us 1974's The Yakuza starring Robert Mitchum.
See the connection??
Eh? Eh???
Rip 'em, daddy-o!
We also got a little feedback and yammer on as usual!
I really don't want to go through the process of rerizing the animated gif here, so we'll just pretend it's oversizedness (I just made that word up) doesn't totally ruin the aesthetic of this post.
Podcast: Play in new window | Download